Posts Tagged 'Siegfried'
179 results.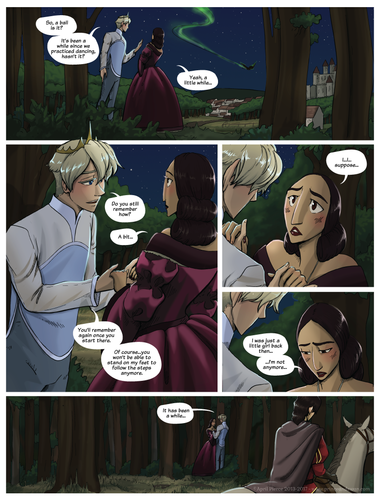 So glad everyone loves Odiele's fancy dress! She seems a bit disappointed though… more questions perhaps…
Also, thanks to everyone that has been commenting on the comic! We love reading your comments and look forward to all of them! I don't often have a chance to respond to many, and the ones I do respond to I'm uncertain if the responses go out to the commenters, so I'll just say here, thank you again! Also, someone had asked if they can do fanart and the answer is, of course, yes! 😀
If you make any fanart or if you have questions, the easiest way to contact us is through social media! Check out our Tumblr (princeandswancomic.tumblr.com), Instagram (www.instagram.com/princeandswancomic), and Facebook (www.facebook.com/PrinceandSwan) pages for extra art and tag us in any of your lovely fanart!
Thanks again!